Hello friends, sorry for the delay. I don't even have a good excuse, I think I just needed a break to read and play music and not write about music for a few days. I've been deliberating for over a month now, and I'm still unsure as to the exact ordering of this list... They just keep trading spots. Even the top three alternate with the days. Well, I think Fleet Foxes is album of the year hands down, but all the others are relatively interchangeable. Without further ado, I present some of my favorites from 2008:
---
1. Fleet Foxes:
Fleet Foxes
. One of my favorite live acts of 2008. What hasn't been said about this band that needs to be covered? I'm sure you've heard it, and I'm sure that you at like, if not love it. Gorgeous harmonies, simple instrumentation with a spacious sound, an absolute classic, and an indomitable debut album.
---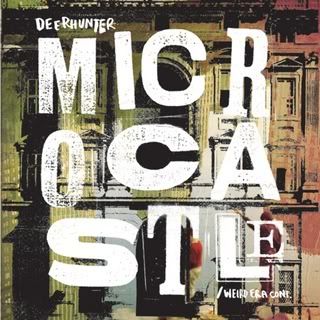 2. Deerhunter:
Microcastle
. I loved
Cryptograms
, but I think this release is miles ahead of the former. Clearly divided into two halves by the very well done middle ambient section, it's perfect all the way through. The integration of doo-wop chord progressions and vocal melodies into shoegaze aesthetics (especially notable on "Neither of Us, Uncertainly" and "Twilight at Carbon Lake") is a surprisingly suitable combination. Hopefully you already have this one.
---
3. Born Ruffians:
Red, Yellow & Blue
. I've already said enough about this record... just go out and get it.
---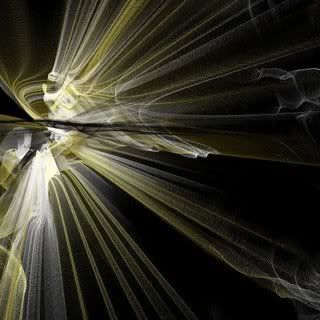 4. Son Lux:
At War with Walls and Mazes
. Recently named NPR's
best unknown artist
, he was the first artist I
blogged about
. It's still a stunning album, and nearly perfect straight through. My favorite track remains "Stand". That song is just a visceral, cathartic experience.
---
5. Why?:
Alopecia
. Yoni Wolf's excellent wordplay coupled with the groups skewed approach to pop music makes for a fantastic record. The lyrics are very candid, often uncomfortably so, but it makes the album even better.
---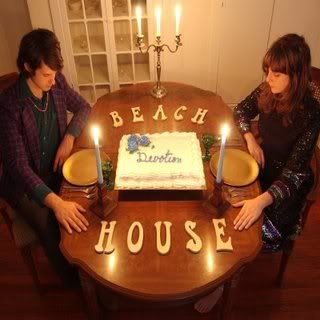 6. Beach House:
Devotion
. A perfect record for the browns and oranges of autumn, Victoria Legrand and Alex Scally's sepia toned ballads are timeless. Maybe I have a weakness for heartbroken women or something, if this list is any indication.
---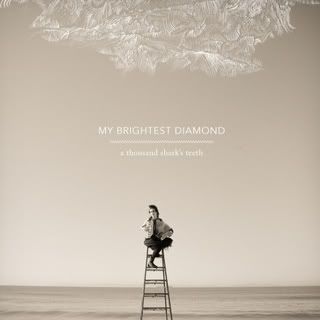 7. My Brightest Diamond:
A Thousand Shark's Teeth
. Another record I blogged about way back in this blog's
nascency
, Miss Worden captured my heart. And my ears. She conveys sorrow so beautifully, writes great arrangements, and has an absolutely stunning voice.
---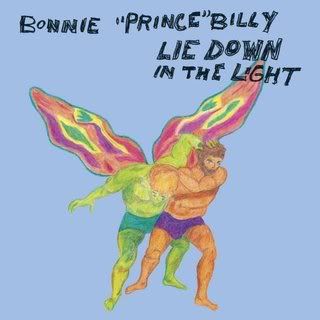 8. Bonnie "Prince" Billy:
Lie Down in the Light
. I haven't been in the mood for this record for awhile, which nearly made me discount it from this list. But then I listened again, and remembered that it's one of his best records, and great straight through. His most overtly religious outing yet, and redemptive and joyous at the end.
---
9. School of Seven Bells:
Alpinisms
. One of the first albums I reviewed for Tiny Mixtapes. A beautiful debut album, nearly every song is a gem. I think "Sempiternal/Amaranth" drags on for a bit too long, and after awhile, some of the tracks become less and less discernible, but it's such a cohesive collection that it's hard to find fault.
---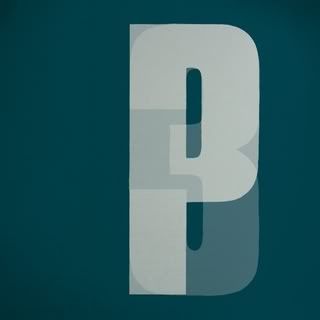 10. Portishead:
Third
. Beth Gibbons sounds terrified on this album. And I love it for that. At times claustrophobic ("Machine Gun"), others spacious and expansive ("Hunter"), the stark arrangements and noir-ish vibe of
Third
are unforgettable.
---
11. Wolf Parade:
At Mount Zoomer
12. Cut Copy:
In Ghost Colours
13. Department of Eagles:
In Ear Park
14. Flying Lotus:
Los Angeles
15. TV On the Radio:
Dear Science
16. Atlas Sound:
Let the Blind Lead Those Who Can See But Cannot Feel
17. Fennesz:
Black Sea
18. Hauschka:
Ferndorf
19. The Dodos:
Visiter
20. Los Campesinos!:
We Are Beautiful, We Are Doomed
Honorable Mentions:
Grouper:
Dragging a Dead Deer Up a Hill
Electric President:
Sleep Well
Paavoharju:
Llaulu Laakson Kukista
Emeralds:
Solar Bridge
Anathallo:
Canopy Glow
Gang Gang Dance:
Saint Dymphna
Okkervil River:
The Stand-Ins
Shearwater:
Rook
Tobacco:
Fucked Up Friends
Library Tapes:
A Summer Beneath the Trees
Skeletons:
Money
Sun Kil Moon:
April