The unfortunate overlook of great "loud rock" (be it hardcore, metal, or otherwise) in "indie rock" circles continued this year; I can't claim to have kept up much myself, but I'm very glad to have discovered what I'm spotlighting here.
---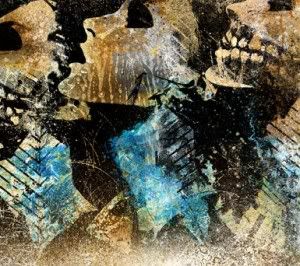 Converge
:
Axe to Fall
I found out about this album from Pitchfork's hyperbolic, 8.5/10 review, but was shocked that
Axe to Fall
was denied "Best New Music" status. Sure, the band is signed to Epitaph records, but metal bands have formerly been given the distinction... I'm pretty certain (and disappointed) that Schreiber and crew were too worried about credibility to acknowledge such a great album. The reviewer even went so far as to name Converge "This generation's Black Flag," so I wouldn't be surprised if the review wasn't initially a few points higher.
Axe to Fall
opens with the brilliant hat-trick of "Dark Horse", "Reap What You Sow" and the title track, tearing through vintage Metallica thrash and hardcore blast beats while the guitarist furiously unfurls searing pull-off runs. Far removed from the more grind-oriented sound defining their earlier landmark album
Jane Doe
, the mid section delves into slower, sludge, post-rock and doom-inspired territory. They display immense technical ability throughout, shifting through time signatures with ease while performing with dexterity, but nothing about the album feels showy. Instead, it's raw, violent and passionate. Some momentum is lost on the Earth/Tom Waits homage "Cruel Bloom" and slow-building closer "Wretched World," but they offer a needed come-down after such a blistering album. If You haven't checked this one out yet, and consider yourself a fan of harder rock music, please listen.
---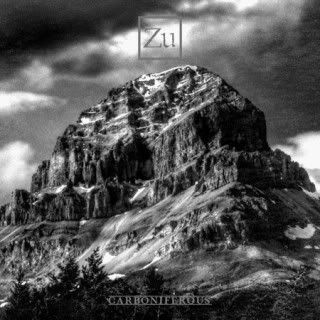 Zu
:
Carboniferous
Zu rival Sunn O))) in heaviness on a lot of these tracks. Unlike Sunn O))), however, Zu is hardly about stasis or fixation on held tones. This prolific Italian experimental jazz trio teams up with The Melvins' King Buzzo and Ipecac label-head (and venerable experimental musician in his own right) Mike Patton for a lengthy, disorienting set of ten tracks.
Carboniferous
introduced me to the group, so I can't say how it compares to their past efforts (and they have a pretty exhaustive back catalogue, with fourteen albums that include collaborations with Fred Lonberg Holm, Nobukazu Takemura, Ken Vandermark, and others). Comprised of tight yet powerful, polyrhythmic drumming, distorted, layered saxophone and scuzzy electric bass,
Carboniferous
is the most simultaneously brutal, noisy and technically demanding piece of work I heard this year, but it's also very rewarding.
---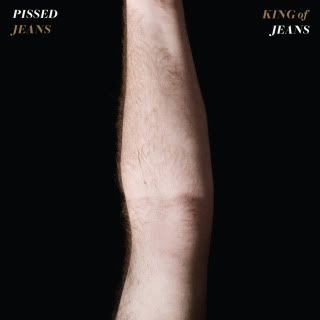 Pissed Jeans
:
King of Jeans
Maybe it was the band's name, or my initial reaction to hearing "Ice Cream" from 2007's
Hope for Men
(I was pretty close-minded to a lot of rock music offshoots at the time), but I likely wouldn't have checked out
King of Jeans
had it not entered heavy rotation at
V89
, where I was forced to play it during several shifts (only the first time was forced... I gladly returned to it -- and even hoped for it in my rotation -- during subsequent shifts). There's improved clarity in the mix, but the group fortunately retains their dirty sound. Singer Matt Korvette channels The Jesus Lizard's David Yow quite often, and it works well for him. Though he details pretty mundane topics (going to the gym, parties, and R-rated movies), Korvette manages to explore insecurities (body image, social interaction, sexuality, etc) that most can easily relate to.
---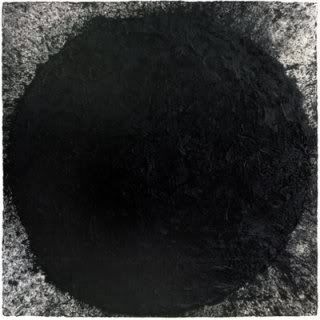 Sunn O)))
:
Monoliths and Dimensions
Sunn O))) as an idea had always fascinated me, but it wasn't until
Monoliths and Dimensions
that I'd truly loved one of their records. Probably one of the most appropriate album titles of 2009, Sunn O)))'s power is physically and emotionally draining. The core duo of Stephen O'Malley and Greg Anderson enlisted a slew of collaborators, including Australian experimental guitarist Oren Ambarchi, Hungarian vocalist Attila Csihar, Earth's Dylan Carlson, a Viennese women's choir, a string section, and countless others. Genuinely terrifying at times, the duo summons immense drones from their own guitars, but the most transcendent moment of the album comes with closing track "Alice." Dissonant guitar tones (presumably from Dylan Carlson) ring out and languish over a barren desert landscape, and as each brief guitar pattern decays, the horns and strings provide tense crescendos. Just over halfway through the song, though, the darkness begins to disperse with a major key tonal shift, ultimately yielding to three blissful minutes of harp, strings, Ambarchi's processed guitar, and orchestral flourishes. Without a doubt one of the best songs of the year, this is Sunn O))) at their best and most innovative, displaying immense patience (which they've always had) and compositional prowess.
---
Baroness
:
Blue Record
Last but certainly not least, Baroness'
Blue Record
was my fifth favorite album of 2009. I wrote about 600 words on it, but the review has yet to be published. Check back later this week for my (mostly) complete thoughts on it.