As previously noted, I began writing brief reviews to accompany in-rotation-music at V89. I'll post these comparatively colloquial reviews as "capsule reviews" in (hopefully) consistent posts:
---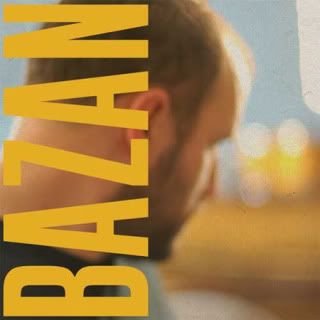 David Bazan
Curse Your Branches
[2009, Barsuk]
3.5/5 (Medium Rotation)
Curse Your Branches is David Bazan's first solo LP since the dissolution of Pedro the Lion. Lyrically, he covers familiar territory (invectives against God and Christianity, struggles with alcohol and family), but he admits that this is his first truly autobiographical record, and he seems more vulnerable than ever before. His relationship with God has always been tumultuous, but rarely has he challenged Him so directly or boldly. The struggles he details are heartbreaking, and unsettlingly juxtaposed by the often uptempo, cheery arrangements. And the arrangements are what kept me from giving this a higher score; Bazan has never been stronger or more assured as a writer, but too often the musical accompaniment here seems like generic, expendable indie-folk. There are certainly some exceptions (the album's bookending tracks, "Lost My Shape", the title track), though. Overall, a very solid release from a great songwriter, full of honest search and struggle.
---
Listen
Buy it